Ordering a bow made by me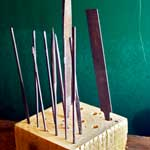 To begin with we discuss your needs and requirements of a bow for you. As a maker, my desire is for you to be happy with the bow you buy. I only want to sell you a bow if you're pleased with it.
Preferably you would come to my workshop and play your instrument for me, I will then have a good idea of what you want based on how you play, what set-up you are using, as well as the intended repertoire.
Failing this, as much information as possible would be great, then I can tell you about pricing, waiting time, and shipment possibilities for the bow.
Once I have a bow ready, you may have it on a 10 day trial (longer periods by arrangement)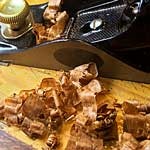 Buying an original bow
In person: we arrange a time convenient for us both for you to come and try the bows I have on offer. You'll have use of a largish room to try the bows out. You'll then be able to take one or more away on a 10 day approval.
Terms for sending bows on approval via the post:
U.K. residents: a returnable deposit, and shipping costs.
E.U. residents: a returnable deposit, and shipping costs.
Outside the E.U. the full price plus postage has to be paid before trial, and may be returned within 2 weeks for refund or exchange.
Original bows: full price plus shipping has to be paid before trial. Returns within two weeks.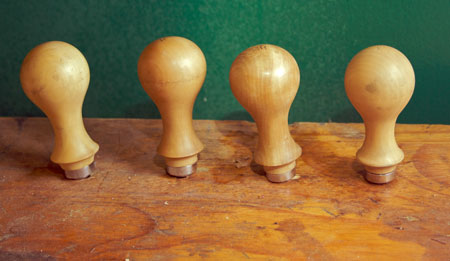 I make usually on commission. My waiting list varies, depending on how many people are already waiting, and how busy I am. When you contact me about making a bow for you I will let you know approximately how long it will be.