About me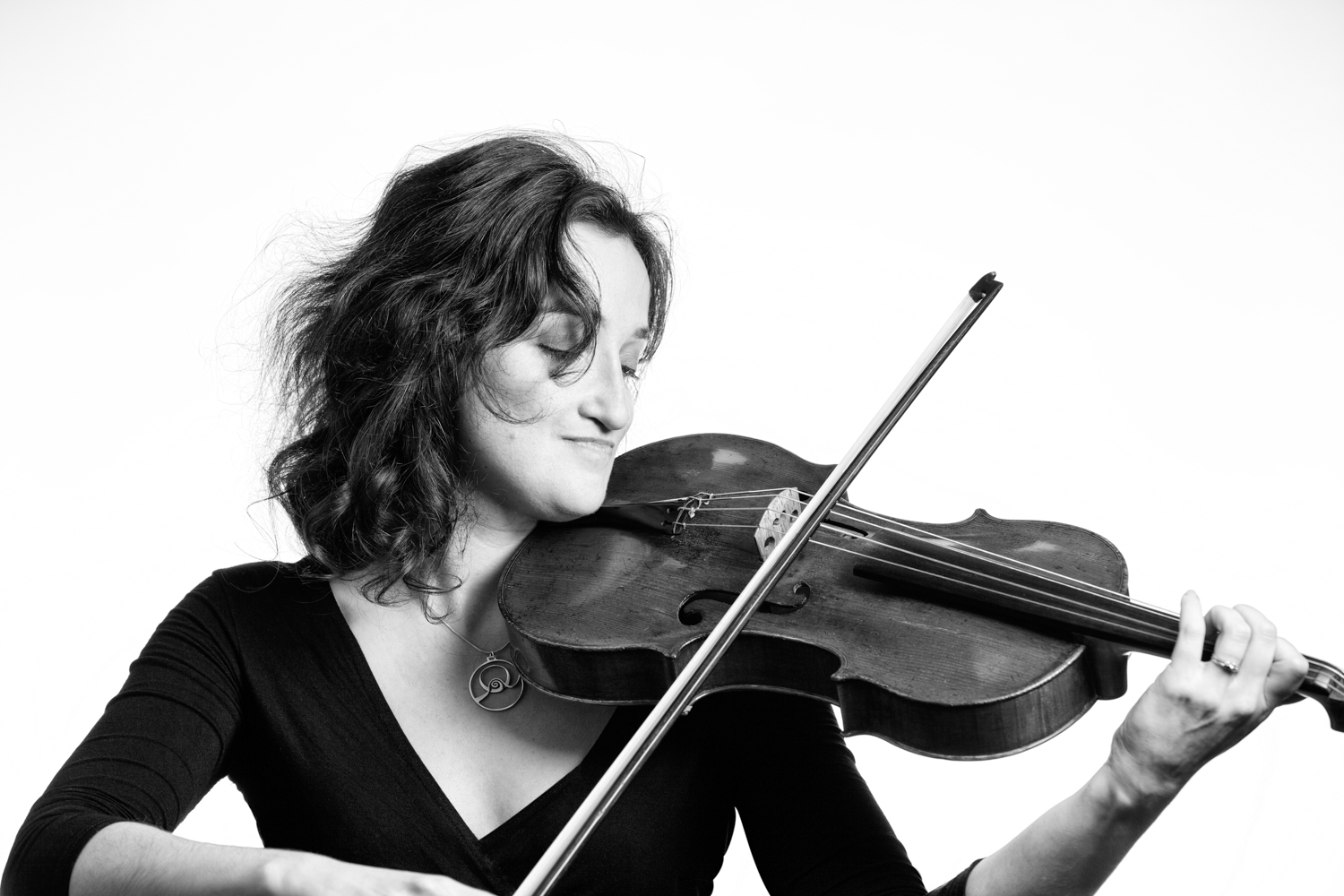 Violist and bowmaker Emma Alter is described by Paul McCreesh as 'one of the finest players of her generation,' and has been saluted by Music and Vision for her "beautifully rich tone, and an almost gypsy earthiness".
After completing her degree at the Royal Northern College of Music, Emma turned to early music and studied baroque violin and viola with Andrew Manze at the Royal College of Music and Lucy van Dael at the Amsterdamse Hogeschool voor de Kunsten.
Whilst living in Holland she was fortunate to begin studying the craft of period bow making under the kind eye of Pieter Affourtit, a wonderful Dutch bow maker; fulfilling a long held desire to create in wood.
With Pieter she learnt how to make period bows (copies of violin, viola and cello bows from the 17th, 18th and 19th centuries). Emma approached reconstruction of earlier bows from iconography; making a bow based on an early Dutch painting (now owned and played professionally by a member of the Gabrieli Consort and Players).
I was also grateful for the help and support of two other Dutch bowmakers: Andreas Grutter and Basil de Visser.
Since her return to London in 2006, Emma has been working to build up her workshop and portfolio of new and a collection of original bows; and has been learning the craft of repair and restoration with Stephen Thomson.
Emma balances making with playing, freelancing playing chamber and orchestral music in the Early Music scene in London. This allows her access to both original bows kindly lent and owned by other players, and much feedback on her own creations. As a player she is currently principal viola with Collegium Musicum 90, and has taken principal roles with the Gabrieli Consort and Players, the Academy of Ancient Music and Opera 2001 Cork.
She has played with many other groups in the U.K. including the English Baroque Soloists, English Concert, the Sixteen, Hanover Band. Further afield she has worked with Concerto Copenhagen, Les Talens Lyriques, Le Cercle de l'Harmonie, De Nederlandse Bachvereniging, and stateside the Aradia Ensemble and Texas Baroque.
She is a founder member of the Constanze Quartet, which specialises in period performance of classical and romantic repertoire for the string quartet, and is a keen player of the viola d'amore.
To find out more, please visit Emma's personal website: www.emmaalter.co.uk.
When not playing or bowmaking Emma enjoys klezmer, and knitting.